We wanted this to look like a moving Basquiat painting.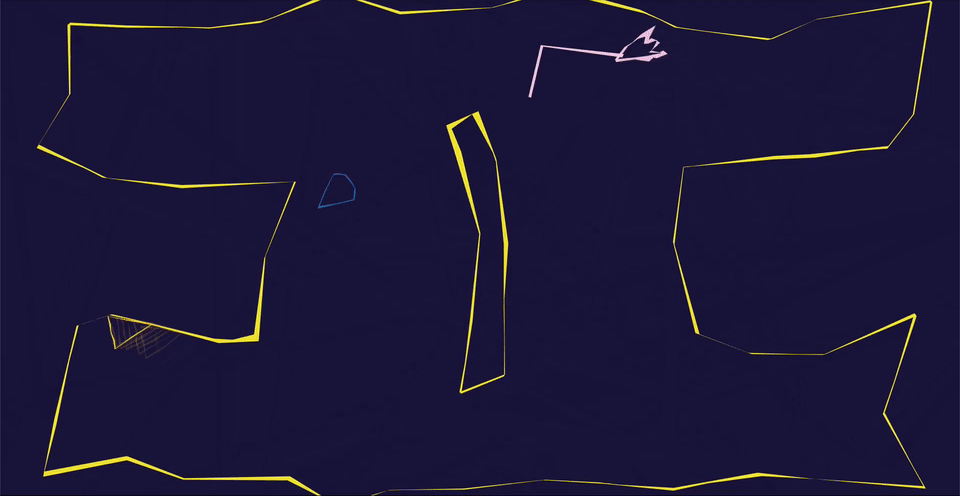 Lightning is the ultimate party game.
There is only one stick and one button to worry about. It's possible to be very, very good at Lightning. But the randomized firing mechanic is designed so that even beginner players can compete on a similar level to experts.
Lightning was made with Ben Sironko and Denver Coulson. My responsibilities included visual, audio and level design as well as participating in overall gameplay design.
Selected to A MAZE. / Johannesburg 2016, BostonFIG 2016, the Leftfield Collection at EGX 2016, and Montreal Indie Games Festival 2016.
Lightning is now part of the Tuned Out collection by Denver, Ben, and Michelle Senteio. Shallow Games, including Lightning, has been selected to NYU GameCenter Incubator 2017, Babycastles February 2017, NYU Game Center Booth GDC March 2017, Brooklyn Brewery BQEs and Betas March 2017, and recently won the Human Human Machine Award at A MAZE Festival in Berlin, Germany.